How to Solicit Clients and Pursue Leads Without Running Afoul of the Ever Changing  TCPA (Telephone Consumer Protection Act) and its Onerous Damages Provisions
The Residential Real Estate Industry is not exempt from and indeed has become subject to TCPA class action litigation. Damages under the TCPA can be staggering –i.e. $500-$1500 per each call, text, or fax to each individual. Come learn what suits have already been filed as well as the best practices to follow when pursuing leads or communicating with clients from Foley's Jay Varon, Jen Keas and TCPA expert Michael Leffel.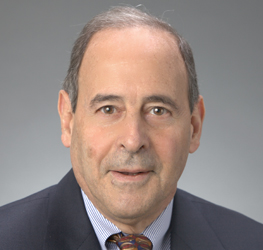 Jay Varon (Moderator)
Partner
Foley & Lardner LLP
Jay N. Varon is a partner and litigation lawyer in the firm's Washington D.C. office. Jay has litigated a broad cross-section of commercial cases around the country, including matters relating to the Real Estate Settlement Procedures Act (RESPA) and other federal and state consumer financial services laws, as well as cases involving antitrust, unfair competition, deceptive trade practice, trade secrets, environmental, business tort, securities fraud, and products liability issues.

Many of Jay's cases involve the defense of class actions or other high stakes matters as well as proceedings before administrative agencies like the Consumer Financial Protection Bureau (CFPB) or Federal Trade Commission (FTC).
$i++ ?>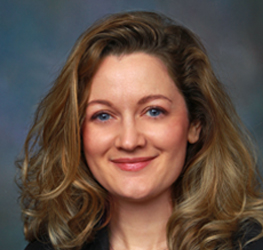 Jennifer Keas
Partner and Consumer Financial Services Lawyer
Foley & Lardner LLP
Jennifer M. Keas is a partner and consumer financial services lawyer with Foley & Lardner LLP where she litigates complex, high-stakes cases and other lawsuits and defends clients in investigations and proceedings initiated by the Consumer Financial Protection Bureau, as well as other matters involving regulatory agencies or state attorneys general.
Ms. Keas regularly provides clients with regulatory and compliance advice on issues arising under the Real Estate Settlement Procedures Act (RESPA), the Truth in Lending Act, and other federal and state consumer financial services laws. This includes proactively helping to find legal solutions for challenging business problems and counseling clients on matters such as:
- consumer contacts and disclosures

- business arrangements under RESPA, including marketing and advertising relationships and the establishment of affiliated business arrangements and joint ventures
- fees, pricing, and new financial products or services
- loan originator compensation
- ability-to-repay and qualified mortgage requirements
- mortgage marketing and advertising practices
- issues relating to consume privacy, data security, and document retention
- fair housing and fair lending
- management of risk posed by class actions and potentially unfair, deceptive, or abusive acts or practices
- compliance review and development of compliance policies and procedures
As an experienced litigator and trial attorney, Ms. Keas' diverse practice includes class action defense, RESPA litigation, defense of claims under unfair trade practice and consumer protection laws, environmental litigation, cases involving complex electronic discovery, appellate matters, issues affecting proprietary post-secondary schools, and other corporate defense work.
$i++ ?>
Mike Leffel
Partner and Litigation Lawyer
Foley & Lardner LLP
Michael D. Leffel is a partner and litigation lawyer with Foley & Lardner LLP. Michael's practice focuses on complex commercial litigation matters, including class actions. Michael is the chair of the firm's Consumer Law, Finance & Class Action Practice. He is a member of the firm's Appellate, Consumer Financial Services, and Business Litigation & Dispute Resolution Practices.
Michael has represented clients, including many Fortune 100 companies, in more than 250 class actions. The cases involved various state consumer protection statutes, the Telephone Consumer Protection Act, the federal securities and antitrust acts, the Racketeering Influenced and Corrupt Organizations Act, the Truth-In-Lending Act, the Fair Credit Reporting Act, the Real Estate Settlement Practices Act, and product liability claims, among other issues.
Michael has served as counsel for clients in 15 cases before the United States Supreme Court, and has represented parties in numerous cases before courts of appeals at both the state and federal level. He also has represented clients before various regulatory agencies and in congressional investigations.
Prior to joining Foley & Lardner, Michael worked for Wilmer, Cutler & Pickering in Washington, D.C., where his practice focused on commercial litigation and where he was awarded the John H. Pickering award for his commitment to pro bono representation.
$i++ ?>
Components visible upon registration.