How Old Republic Exchange Can Help You Grow Your Business
Attention: Title agents, Brokers, Realtors, Builders or Lenders – learn how Old Republic 1031 Exchange we can provide value to your business by offering the following:
1. Provide educational presentations to your client or customers (CLE, CE or General Education)
2. Ability to properly coach potential investor clients about important steps in the exchange (initial contract clause; how to properly vet a qualified intermediary; knowledge of timelines and restrictions on access to money) empowers broker to market services to investor owned property and necessarily extends the reach of the broker to all investor owned property.
3. Coach the agent to be able to better identify a 1031 exchange "prospect". This adds value to your clients and/or customers who might not otherwise had known about a 1031 option.
4. Expansion of target base and client base as "One-Stop Shop".
5. Potential for Realtors and Brokers to double commissions within 180 days
Jenny Isgett (Moderator)
SVP, Business Development Manager National Agency Services
$i++ ?>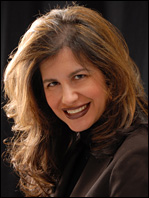 Katherine "Kassie" Pantelakis
​Senior Vice President & National Sales Manager
Old Republic Exchange
Katherine "Kassie" Pantelakis is the National Sales Manager for OR Exchange. Prior to joining OR Exchange, Kassie worked for our parent company, Old Republic Title, and, as such, was instrumental in the growth of ORT's National Agency Services unit. Kassie is a graduate of The Ohio Northern School of Law, and received her undergraduate degree from Baldwin-Wallace College. Earlier in her career, she served as a contracts attorney and negotiator for the Hewlett-Packard Company in both Chicago, Illinois and Rockville, Maryland. Kassie then returned to her home state of Ohio to serve as legal counsel for the Ross Products Division of Abbott Laboratories.

$i++ ?>
Katie Petty
Old Republic
Old Republic
$i++ ?>
Components visible upon registration.